Introducing ESCP's digital talk show: ESCP Live
Have teams replaced talents as the workplace superstars? Why should your culture evolve with leadership? Are businesses ready for their entrepreneurial employees?
ESCP Live is a digital talk show that brings together experts from within the ESCP Business School community and beyond to discuss the hot management and leadership trends of our time.
The experts who will be participating reflect both the European and international footprint of the school. Whether they are professors, alumni, or guests, each comes with their own vision for the world of business and the common mission to share our experiences and inspire fellow and future choice makers.
To continue this conversation, join us for our first ESCP Live: Sustainability & the Search for Talent on Thursday, December 1st, at 6:30PM CET.
Register here to attend in person or stream via LinkedIn Live (more details below).
And if you just can't wait, we are pleased to share with you below three conversations where our experts have taken a closer look at what it means to be a "talent" today. We'll be talking about the war for talent, how to survive it, and much more.
---
Current trends in favour of job hopping, freelancing and collaborative working are transforming the way we work, hire and evolve in our careers.
In conversation with ESCP's Dean, Frank Bournois, and Prof. Alexandre Tissot, co-director of ESCP's specialised master's in industry transformation management, ESCP takes a closer look at how the star hire of yesterday is slowly shifting towards a more group-oriented approach.
---
How can business leaders ensure a mutually satisfying relationship for themselves and their teams in the face of today's challenges?
In conversation with Simon Mercado, ESCP's executive vice president for corporate & external relations as well as dean of Executive Education, and Malene Rydahl, a former executive in corporate communication - now a writer, speaker and executive coach.
---
In an uncertain and constantly evolving business landscape, many leaders are seeking employees that have an entrepreneurial mindset, hoping that this will boost innovation and agility. But are businesses prepared to help their entrepreneurial employees thrive?
To answer this question, we spoke with Marianne Pennanéac'h, a global HR director in fragrances & beauty, and Maëva Tordo, the director of ESCP's European incubator, the Blue Factory.
On December 1st, ESCP Professor of Sustainability Aurélien Acquier will be joined by three experts from the world of business as they discuss how a sustainability mindset can be a win-win for everyone in the search for talent, from the job seekers themselves to the companies that need them.
You will hear the perspectives of: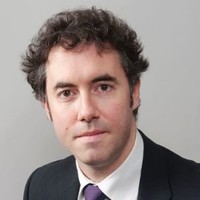 Fabien Dell Economic Advisor to the European Commissioner for Employment and Social Rights
Lubomila JordanovaCo-Founder & CEO
of Plan A
Antoine Poincaré Head of
Axa Climate School