Research Digest Smart City: a paradigm for more sustainable city logistics
Overview
In "Smart city for sustainable urban freight logistics", published in the special issue of International Journal of Production Research they co-edited, ESCP Business School Professor Wei Zhou and co-authors Professors Shenle Pan (Mines ParisTech-PSL University), Selwyn Piramuthu (University of Florida), Vaggelis Giannikas (University of Bath) and Chao Chen (Chongqing University) propose a new conceptual framework of smart city for efficient, sustainable city logistics.
Why study this
City logistics (or urban freight logistics), which deal with the physical distribution of goods to and from their final destination in urban areas, play an important role in economic and social development. Over the past decade, conventional best practices for city logistics have been challenged by the objective of sustainability. In this context, stakeholders need to reduce negative externalities (congestion, CO2 emissions, noise, etc.) while ensuring an efficient service. Smart City technology - and data-driven paradigm - opens new research avenues to develop innovative solutions for city logistics.
Findings
City logistics activities are becoming more and more challenging, as:

the rise in urban population causes conflicts in land use,
the growth of e-commerce and on-demand delivery services worsen congestion and generate large amounts of packaging that needs to be collected and recycled,
stricter environmental regulation results in constraints for operators.

City logistics play a key role in the context of smart cities, a smart city being a place where digital and telecommunications technologies are used to improve the efficiency of traditional networks and services.
Smart Cities have already been studied from the angle of city logistics: A bibliometric analysis shows that 82 research papers have been published on this (relatively new) subject since 2014.
The research problem of Smart City for urban freight logistics is mostly studied from an interdisciplinary perspective, with a focus on transportation but no attention paid to other activities such as land use or material handling.
A new conceptual framework must be defined to really make Smart Cities a game-changer in the domain of urban logistics.
With "city as a service", the core activities of smart city logistics include public transportation, waste management, infrastructure provision, etc. To provide these services, vast amounts of data must be analyzed, but also treated ethically, which is a huge challenge for policy makers and citizens.
A tremendous amount of data is created in Smart Cities and can be collected in real time from transactions, devices, facilities, etc. via emerging technologies such as the IoT, blockchain and digital platforms.
Once these data have been gathered and analyzed, knowledge to facilitate decision-making at city level is improved and the process creates a self-adaptive learning intelligent system for smart cities to better manage traffic, public facilities, land planning, etc.
Smart city technology allows city officials to interact directly with both the community and infrastructure and to monitor what is happening in real time, optimizing interactivity and reducing resource use, making smart cities generally better suited to address sustainability issues.
Key insight
Smart Cities, which rely on emerging digital technologies and data-driven approaches for sustainable city planning and management, open new research opportunities in the domain of city logistics.
Impact
As a novel paradigm for city planning and management, Smart Cities should be considered a game-changer that helps modify the mindset of the stakeholders related to city logistics, from municipal planners to citizens and service providers.
Final takeaways
Research towards sustainable smart city logistics should stress interdisciplinarity (at the crossroads of operations, information systems, data science and specific fields) and new data-driven approaches. It should use both holistic and reductionist approaches covering top-down problems (reverse supply chain) and bottom-up solutions (micro-hubs), focus on smart and autonomous systems development (vehicle-to-vehicle communication, etc.) without forgetting digital sustainability, with such issues as energy consumption.
AUTHORS
---
Shenle Pan
Associate Professor of Sustainable Logistics and Supply Chain Management at Mines ParisTech
Wei Zhou
Full Professor of Information & Operations Management at ESCP Business School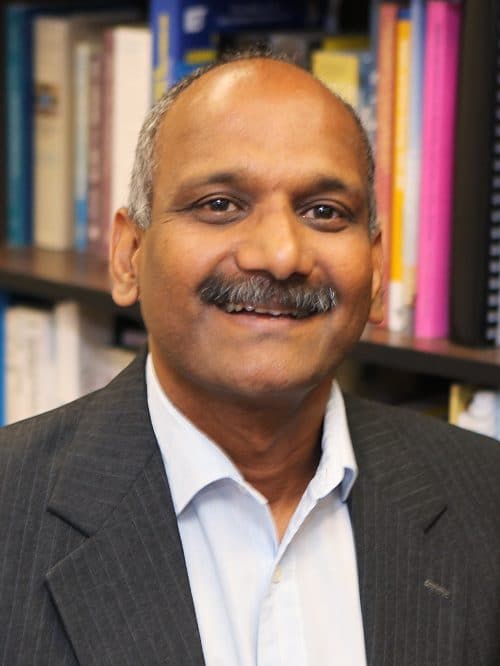 Selwyn Piramuthu
Full Professor of Information Systems and Operations Management at the University of Florida
Vaggelis Giannikas
Associate Professor at the University of Bath's Centre for Smart Warehousing and Logistics Systems
Chao Chen
Full Professor at the College of Computer Science, Chongqing University