ESCP Live
Let's talk sustainability & the search for talent!
ESCP Live is our digital talk show where we gather together experts from our community and beyond to discuss the hot management and leadership trends of our time.
For the first LinkedIn Live edition, ESCP Professor of Sustainability Aurélien Acquier will be joined by three experts from the world of business as they discuss how a sustainability mindset can be a win-win for everyone in the search for talent, from the job seekers themselves to the companies that need them.
You will hear the perspectives of: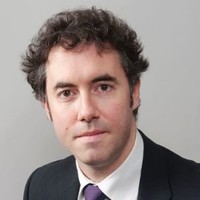 Fabien Dell Economic Advisor to the European Commissioner for Employment and Social Rights
Lubomila JordanovaCo-Founder & CEO
of Plan A
Antoine Poincaré Head of
Axa Climate School
Register below to join us for ESCP Live on LinkedIn. The first 100 participants will receive a special invitation to join us live in Paris!
Location
Organiser: ESCP Business School, The Choice
Paris - France
Map
Date
Start date: 01/12/2022
Start time: 6:30 PM
End time: 7:30 PM